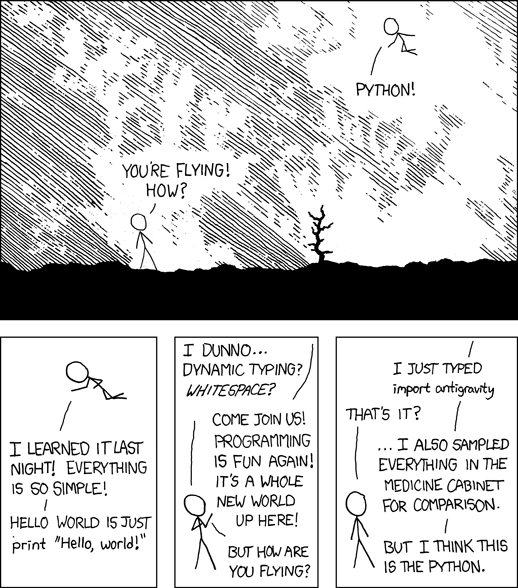 Today I announced that I will be switching languages from Perl to Python to build a large part of Project MADA. I read through a lot of literature and a lot of debates before finally making my decision. I initially thought I'd write a blog post about it and describe my sources but I thought that this would help get the message across best.
And a bit of credit to what finally
pushed me over
.
Time to head back into code mode.